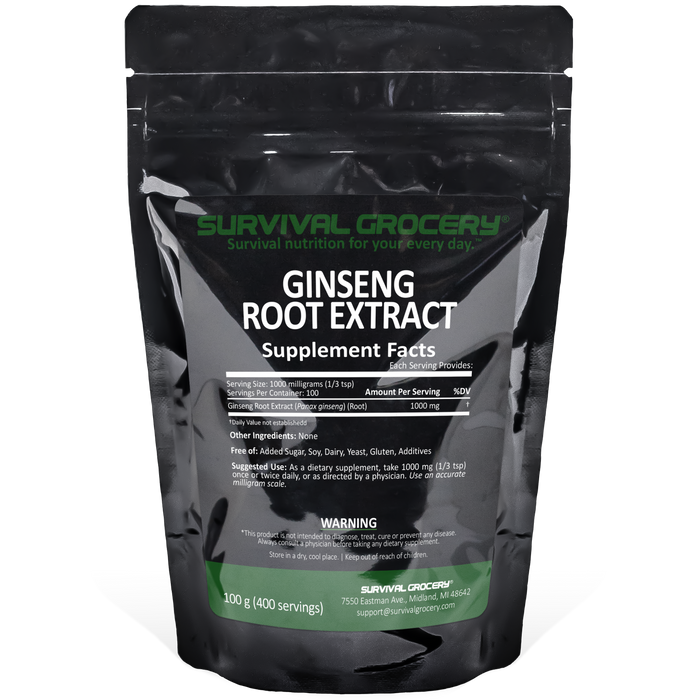 Ginseng Root Extract Powder
Original price
$19.99
-
Original price
$19.99
Ginseng has been renowned as an effective healer for centuries, but given the widespread ill health of modern populations, the health benefits of Ginseng Root Extract Powder may never be more relevant than right now.
Ginseng Root Extract Powder has been linked to potential improvements in blood sugar regulation, brain health & function, immunity, energy, blood circulation, sexual performance, and for men, a boost in testosterone.
Supplementing with just 1 g of Ginger Root Extract Powder per day provides access to its myriad potential health benefits. Just blend into your favorite smoothie recipe to give it that extra boost of nutrients and energy, or down with a glass of water. 
As an addition or alternative, find Ginseng Root Extract Powder as an element of our SG Enhanced™ Healthy Protein Powders.
Disclaimer: This information is for educational purposes only. The FDA has not evaluated these statements. This product is not intended to diagnose, treat, cure, or prevent any disease. This product has been packaged in the same facility as peanuts, tree nuts, wheat, soy, and other potential allergens.